Dr. Ravul Jindal is Director/HOD, Vascular and Endovascular Surgery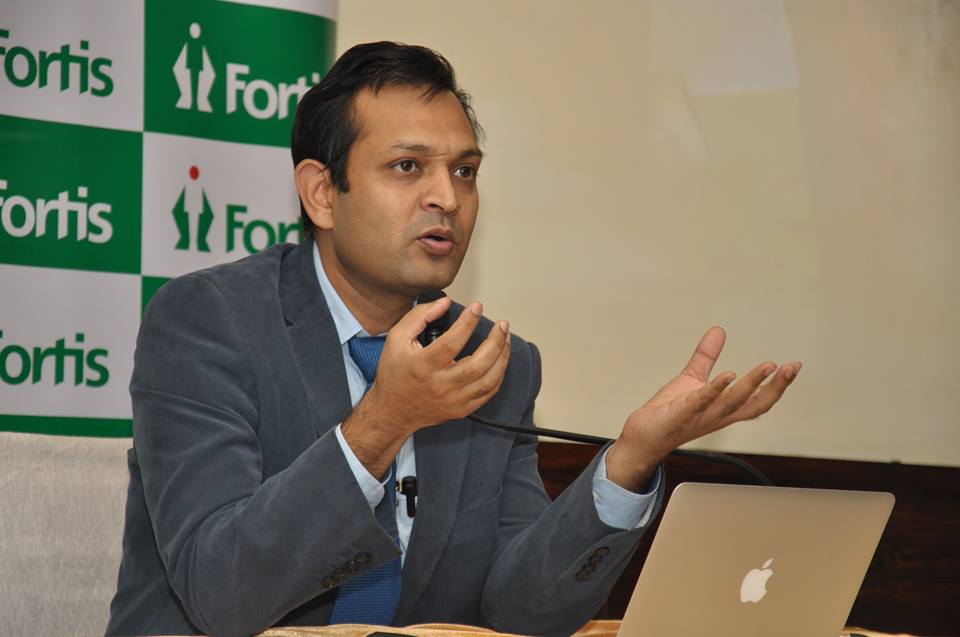 He completed his MBBS from Mahatma Ghandhi Institute of Medical Sciences, Sewagram and MS in General Surgery from Post Graduate Institute of Medical Education and Research (PGIMER), Chandigarh. He acquired a Diplomate in National Board (DNB) in General surgery from New Delhi. After completing his Senior residency at PGIMER, Chandigarh, he went on to do his Fellowship in Vascular Surgery (FRCS) at St Mary's Hospital, London, UK.
Dr. Jindal has been working in the field of surgery from last 20 years, including more than 3 years as a Senior Registrar in Vascular Surgery at St Mary's hospital, London, affiliated to the world-renowned Imperial College. He has been working as a Director/HOD in Department of Vascular Surgery, Fortis hospital from more than six years.
He is actively involved in the National vascular bodies and is a Life member of Vascular Society of India and President of Venous Association of India.
He has vast experience in open and endovascular surgeries, with expertise in endovascular management of aortic aneurysms, revascularization in diabetic foot and varicose veins. His special interests are in the Laser treatment of varicose veins where patients are treated as a day case without any surgical incisions.
Dr. Jindal is actively involved in research, presentation of papers at National and International meets and has a number of publications to his credit. He has been awarded Japanese Vascular Society Fellowship (2005) to present his work on carotid artery surgery at Asahikawa, and also the St Mary's Lindo Wing Fellowship to present his work at Interventional radiology meeting (CIRSE) at Nice, France. At present he is also conducting four International research trials where various blood thinning agents are being evaluated.
He has written more than 10 book chapters as the first author in International books in the field of vascular surgery and is credited with more than 20 publications in various International journals.
Short CV